ACTIVE MINESTRIKE PLAYERS
THE SCP MEDIA TEAM
Coordinator
Exspozed
Modeler

Centurion
Modeler
Marnik
GFX Artist

k4dude
Modeler
[SCP Media Team] FirecatHD
Modeler

Ish_
Animator

Juleschegs
Designer
FalconVIII
Modeler

MadstonMagic
CLAN ART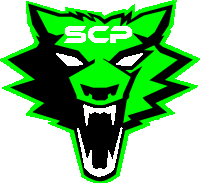 (More to be added soon)
REQUIREMENTS
1. You must be mature.
2. You must be a dedicated MS player.
3. [As of 12/4/14] You must have a working Skype account. (This is for communication purposes, helps extremely)
4. If applying for the competitive MS team, you must have over 15,000 kills. There is no stat requirement for applying for the family or media team.
INSTRUCTIONS TO JOIN
First, please reply to this thread with the following application format.
Also, feel free to make a post on my profile letting me know you applied for a faster reply. (My profile can be found here:
http://www.mineplex.com/profile/3787871)
If your application is replied to as pending, please add the Skype account provided in the reply to your application. They will explain the process of joining the clan. Primarily, you will be added to a Skype chat to get to know and play with the rest of the team until we feel you are ready to become a full member.
Skype

Chats
All SCP players are in constant communication with each other on Skype, and we regularly enter calls together. If you are accepted into the team, you will be added to these two conversations:
HISTORY OF SOME PAST SCRIMMAGES
This thread will be updated regularly with new member additions, team art, videos, and more!
Happy Hunting,
Ex with speshul thanks to Dutty