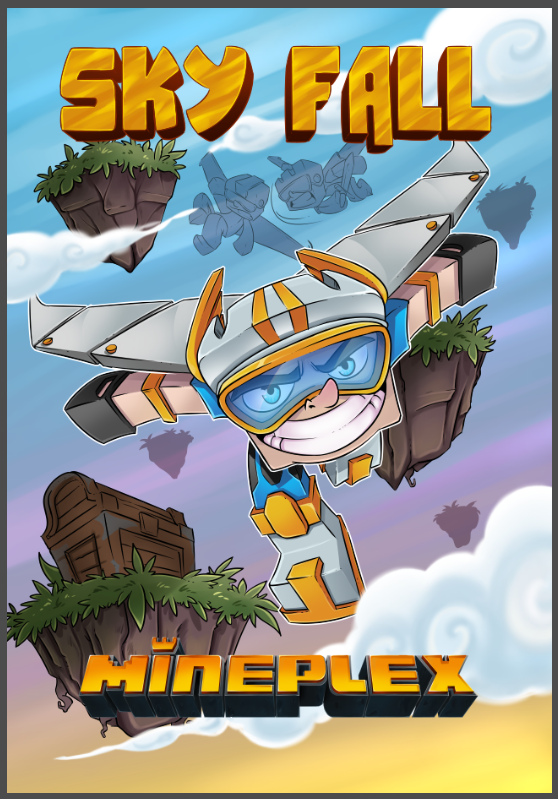 Oh man. OH MAN YOU GUYS. I am so so excited for this one. You know what's cooler than jumping across islands or roving around the wilderness to find enemies to fight? Chasing them through the sky.
In Sky Fall 16 players start at the top of the world with nothing but an Elytra on their backs. As their spawn falls away beneath their feet they must descend from sky island to sky islands gathering loot from chests and eliminating enemy players. No longer do you have to only check around you for enemy players. Now you have to check above you.
Although this game does require 1.9 to use the Elytra it does use 1.8 PvP and we will be making more changes to our version of 1.9 during the Beta to make it even closer to 1.8.
Are you excited to swoop down on unsuspecting Steves? Leave us some feedback, or promise to give me a High-Five at Minecon on the forums!